Mulmul
(noun) mul·mul
A type of thin, soft, fine muslin, specially woven in India, and renowned for its delicateness, softness, and breathability
As of 2018, an Indian-wear brand, that celebrates the glorious heritage of this fabric.
---
The mulmul fabric first originated in erstwhile India. Bengal was the world's largest exporter of superior-quality mulmul.

Reserved almost exclusively for royalty, mulmul (called Mulboos khas) was so light-weight and delicate that it was often referred to as "wonder gossamer", which means woven air.

The British made aggressive efforts to repress the knowledge and put an end to the production of mulmul weaving. Their machine-made imported fabrics were not able to stand up to this superior handwoven counterpart. For this, the production of mulmul fabric suffered greatly for nearly two centuries.
Thankfully for us, despite the repressions, the knowledge of mulmul weaving persisted.
Our Story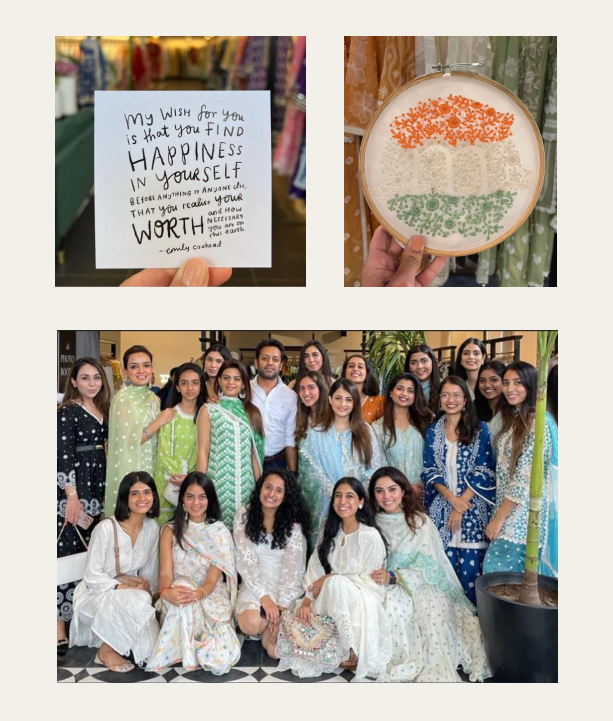 ---
The modern Indian fashion landscape has restricted ethnic wear to occasion wear. Our team of co-founders noticed a dearth of good quality Indian daily wear. Unfortunately, modern women have been forced to boil down their purchasing decisions to a choice between style and comfort, coerced to prioritize one over the other. We were not okay with that.

This dearth gave rise to a promise - to curate daily wear that was equal parts stylish, comfortable, and affordable. A small team came together with a vision to fulfill this promise. Endless sampling of fabrics, numerous design ideations, and sketches later a brand was born – MULMUL.
Our Roots
---
One of the first major steps after the birth of the brand was to decide on the product line. Born in India, and fiercely proud of our Indian-ness, the answer came quite naturally to us. It had to be the quintessential and timeless kurta. From formal meetings to casual dinners with friends or family, the kurta fits everywhere.
We made up our minds to restore this regal piece of garment, once the attire of Mughal royalty to its erstwhile glory.

The next question was obvious – how?
To bring the kurta out of the clutter and make it cool again, we chose to infuse the traditional silhouette with a modern and youthful spirit, and in doing that, we had ourselves a winner.
Our Vision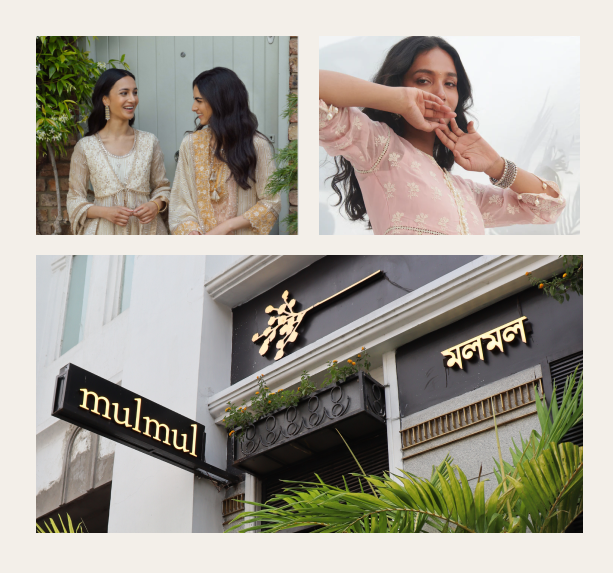 ---
The next question you may have is - why? and we have one word for it – happiness.

The reason for our tireless efforts to bring you the best quality of fabrics, effortless designs, and flattering silhouettes, is to make you happy. In that, we find our happiness – to be able to bring a smile to your faces and pride – in reviving a piece of heritage we feel so deeply for.

Our smiles keep getting wider as we keep adding to our Mulmul community, making our workplace a space full of laughter, and creating magic that reaches you
Our Core Team
KK Modi | Chairman
Harsh Hari Modi | CEO
Anuradha Modi | Chief Happiness Officer
Soumya Modi | Chief Designer
Bhavini Modi | Chief Designer
Aniha Modi | Creative Head